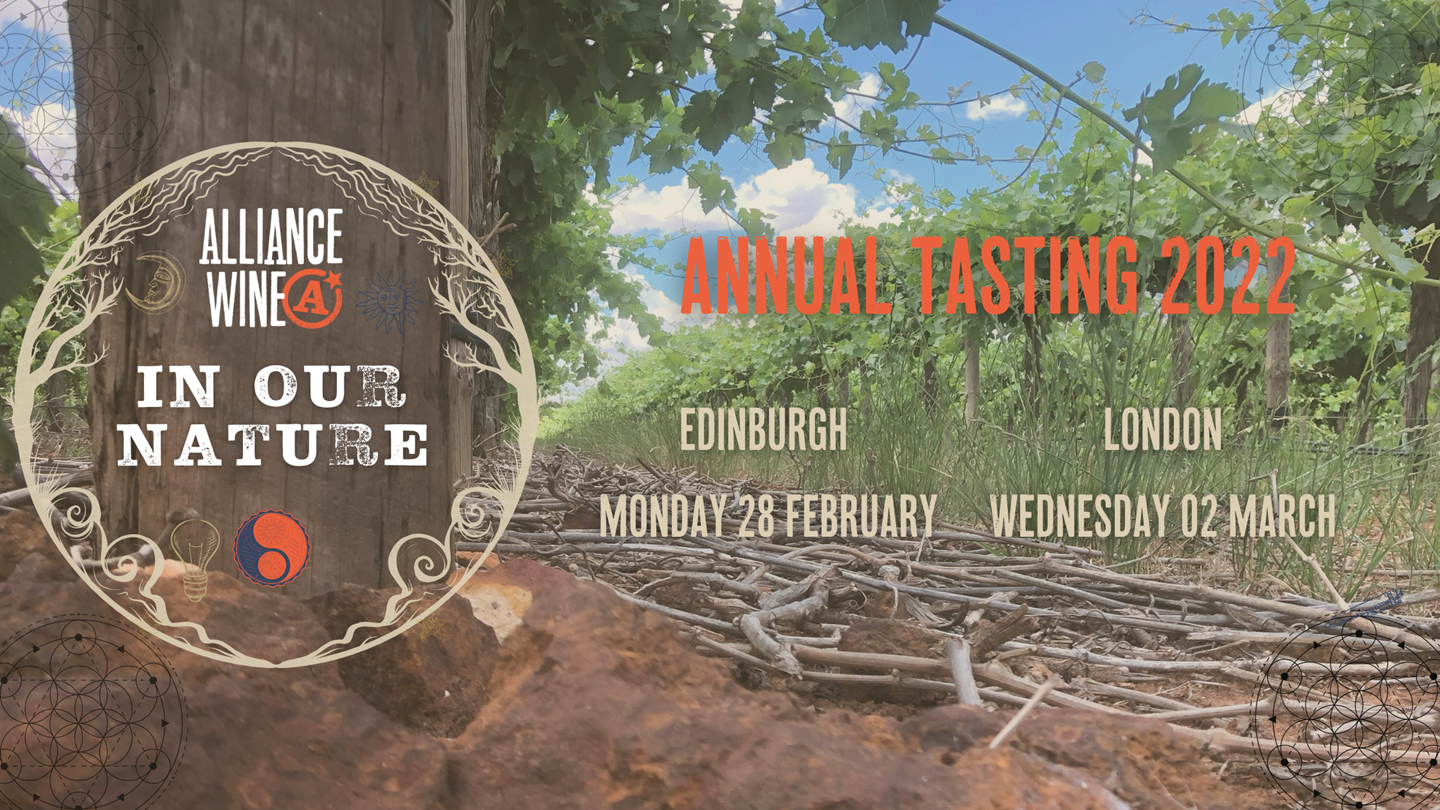 In Our Nature | Portfolio Tasting 2022
As the world starts turning once more, we're thrilled to welcome back the wineries and the people which sit at the very heart of Alliance.
People who care for their land, nurture their vines and care for their people, playing a role in the cultural richness of their region. Creating wines which look to be as sustainable, honest and individual as possible.
We are delighted to welcome you to our Annual Tasting 2022!
Here you will find the selection of wines that you can taste during this event. They are all in order, matching your tasting booklet.
We are proud of every single one of them and hope you will too, find something interesting about each bottle - whether its balance, taste, value or unique character. 
In Our Nature | The Wines