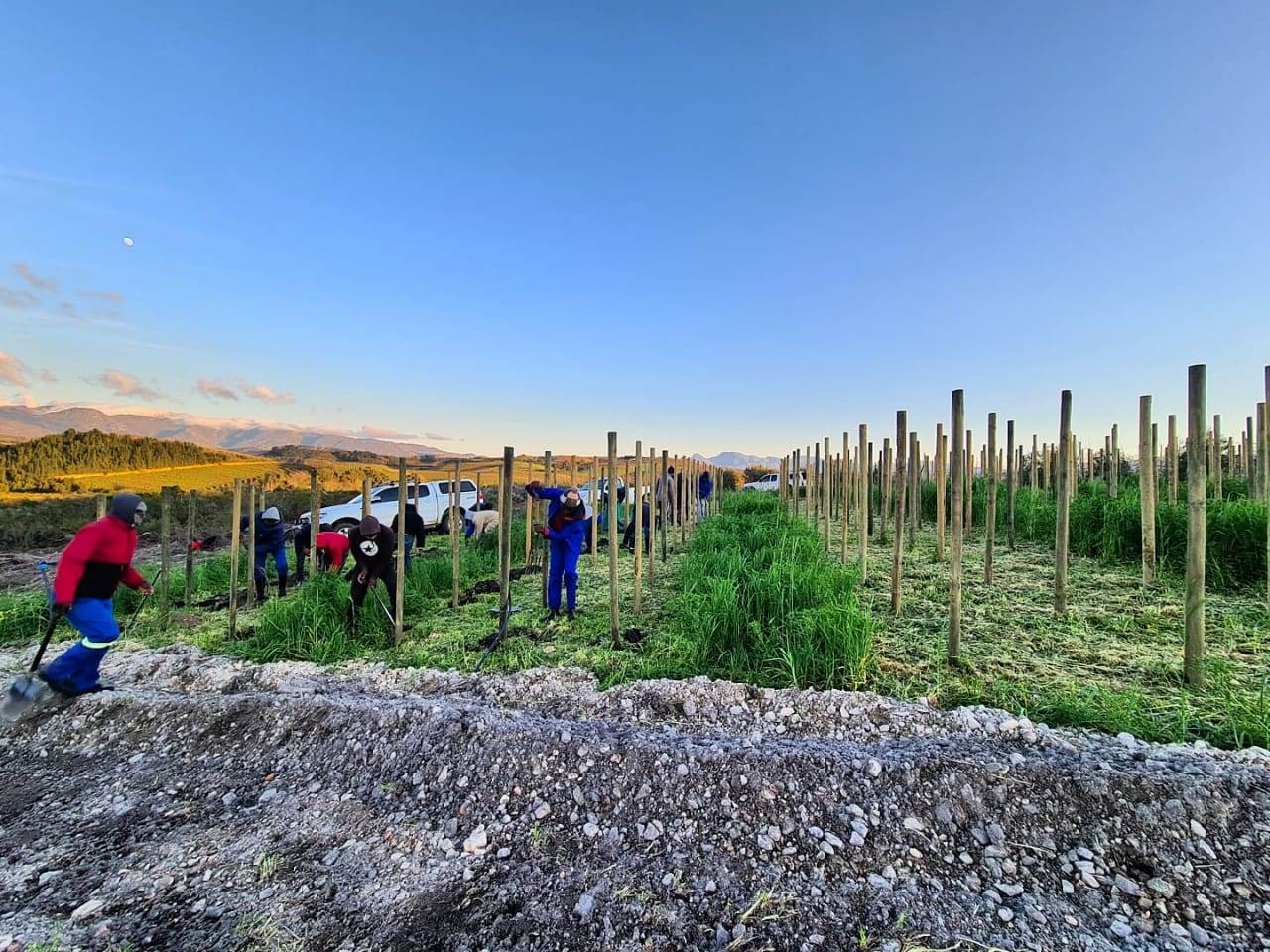 Iona's Sustainability Story (part 1)
Actions speak louder than words, so it was with keen interest that we spoke with Andrew Gunn about sustainability and how the Iona estate has come to be the social and cultural hub for just over 30 employees and their families.
Most farmers secure their workers from surrounding villages and townships, however due to land tenure rights in South Africa, whereby anyone living on a farm for more than 10 years are entitled to permanent residence, we have a collection of 20 homes on the farm that house all our permanent workers and their families. It is a significant responsibility in that the farm acts as a small closely-knit community, all interdependent on each other for social harmony and happiness. We provide additional support by way of infrastructure and maintenance, water, sewage, electricity and transport as we're 20km from the nearest town.
Our workers get 15 days paid holiday, a heavily subsidised retirement plan, annual bonuses and are paid almost double the minimum wage. On retirement, our staff can return to their ancestral homes where many use the income to build homes for themselves and their families. Should any worker choose to continue living on the farm they can.
Education is vital, so their children have the opportunity to attend either the local private school or the nearest government schools.
When I purchased the farm in 1997 I introduced a worker equity scheme where the workers acquired a share-holding in the farm which they had the right to sell back on retirement or resignation, giving them some ownership and commitment to the success and capital growth of the business.
At Iona, staff turnover is almost non-existent and most workers have in excess of 15 years' service with quite a number in excess of 25 years. Thys Windvogel, who retired recently at the age of 70 had been working on the farm for 35 years and has chosen to continue living here with his children and grandchildren, who also work for us. As part of our sustainable approach, training is something we encourage; we have a very flat operating structure and the emphasis is on multi-tasking, with workers being trained in all aspects of the farming and winemaking activities.