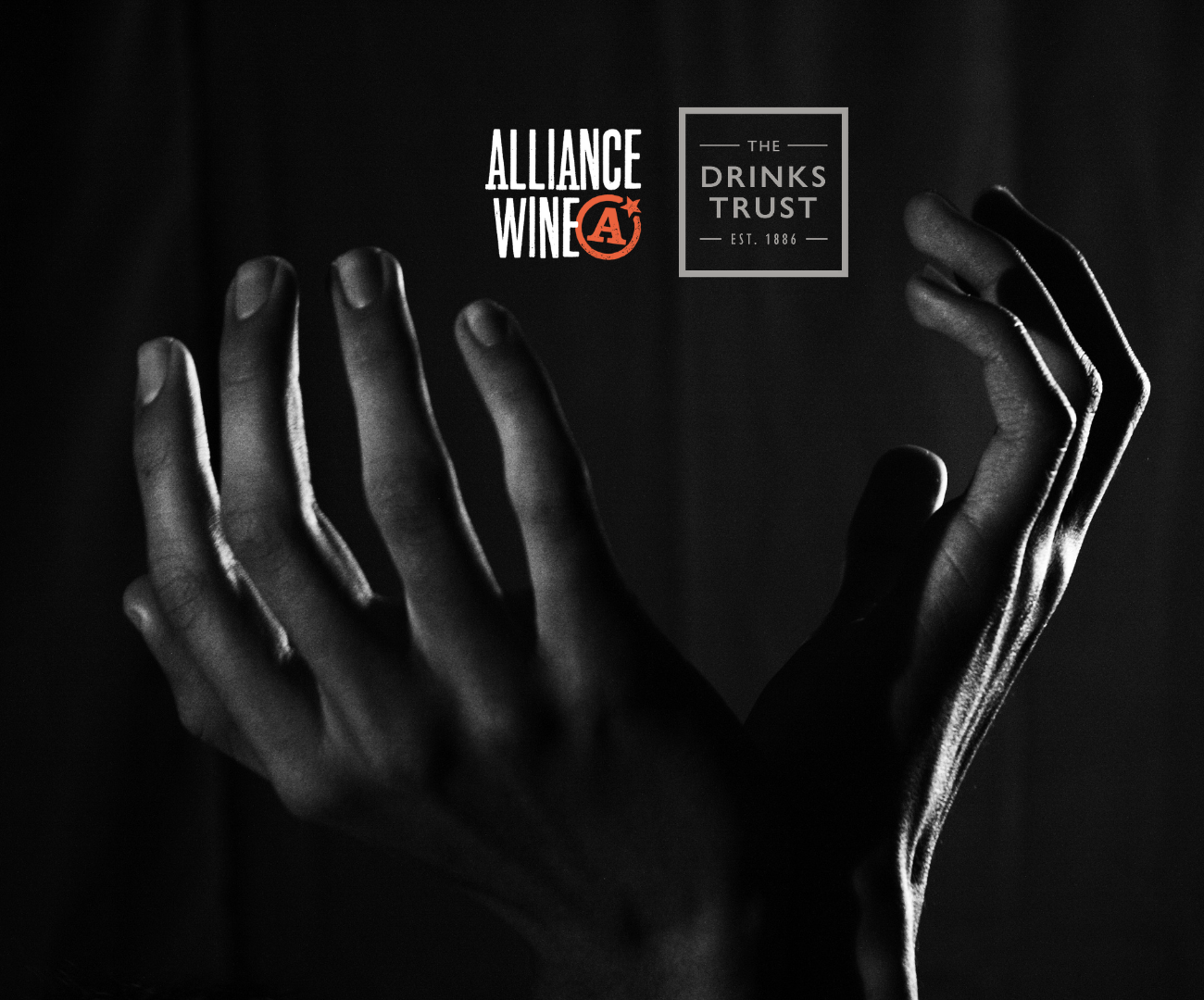 Alliance Wine partnering with The Drinks Trust
Alliance Wine is proud to be partnering with The Drinks Trust to help in its work as the official drinks industry charity, and provide care and support to the people who form the drinks industry workforce, both past and present.
This new partnership between Alliance and The Drinks Trust brings together our long-held intent to channel our efforts towards an organisation that can deliver real results, from a vocational, practical, emotional and financial perspective.
"As part of our ongoing sustainability ambitions, The Drinks Trust was the clear partner to work with to demonstrate that wider commitment to being sustainable in a fully holistic way. It is an obvious and compelling partnership given their incredible support for the industry we all love and that has been so challenged over the past few years" explains Fergal Tynan MW, Chief Executive of Alliance Wine.
"The Drinks Trust offers invaluable financial and emotional support and if we can take some steps as a business to help support our staff and the wider industry then that positive change can be tangible and is never more needed than now." continues Marta Juega Rivera, Alliance Wine's Sustainability Manager.
"This is just the beginning, of course, we hope this to be a long-standing and fruitful relationship where we can actively participate in an activity with lots of options on the table to raise meaningful donations." Concludes Fergal.
Ross Carter, CEO of The Drinks Trust comments, "We are incredibly thankful to the team at Alliance Wine for actively supporting The Drinks Trust's work by becoming a Business Partner. This vital financial support will have a tangible impact on the lives of our colleagues and friends in the drinks hospitality community, and it will enable The Drinks Trust to provide more help to those in need during these challenging times."
The Drinks Trust will have a presence at Alliance Wine's Portfolio London tasting in February, where customers will be able to hear more about the charity's work, and how to support them.