Alliance Wine in Edinburgh with a Difference
Alliance Wine is a proud supporter of The Drinks Trust and formally partnered with them at the beginning of 2023. 
"The work that the Drinks Trust does for the hospitality industry is increasingly vital in the current climate. With all the pressures that we are seeing the support they provide, not only financially, but also in mental health and training is to be applauded. We should all try to support the charity as much as we can. This is why we have not only partnered with the Drinks Trust to show them support but are starting to undertake activities to help raise funds." explains Fergal Tynan, CEO of Alliance Wine.
"We have quite a few committed runners at Alliance and we've had a really positive response to the idea of running a Marathon or a half. Given our Scottish roots the Edinburgh marathon seemed appropriate. Being sponsored to do it to help the Drinks Trust in its work and aims seemed a natural consequence. Currently, we have a team of nine who are training and looking for sponsorship to support their efforts." continues Fergal.
Running Alliance
The team has various backgrounds and levels of experience and all have unique stories about their running. 
Elenor McIndoe, London On Trade Account Manager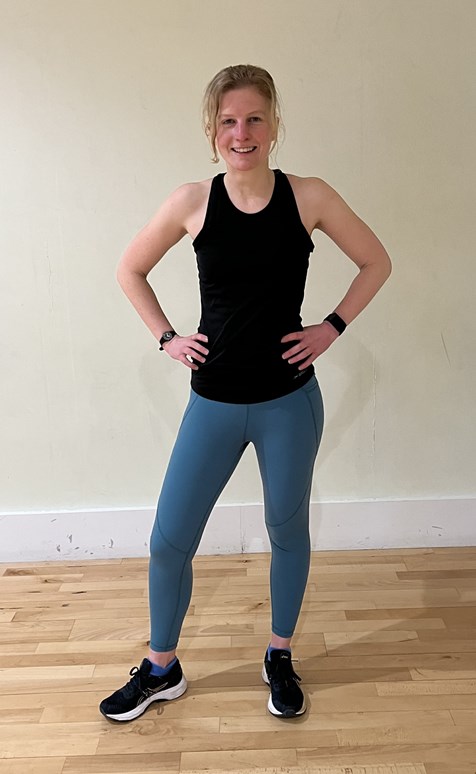 "Despite being a gym goer before, I started running during 2020 when I was put on furlough during the pandemic; as someone who worked in sales I was constantly on my feet, and being stuck at home meant I had a build-up of energy. Running helps me to relieve stress, feel good about myself, and achieve goals. This year I have really enjoyed running by myself, and also with friends at ParkRun. Running long distance is an achievement for me, especially considering that I was always last in Cross Country at school…"
Ellie is running a Marathon.
Freya Reinsch, Head of Sales - Scotland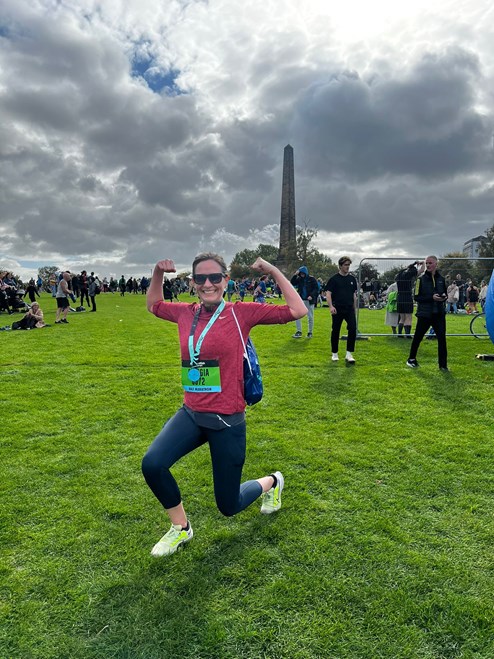 "I had a decent career in high school tennis, followed by two decades of no sport whatsoever. Then, like so many others, the lockdowns made me a runner. Initially, I hated it but found it helped me sleep better when we were otherwise kept in our homes with limited scope for activity for 24 hours per day. I would not go so far as to say I learned to love running itself, and I cannot relate to those who evangelise about 'runners' high', but the overall benefits and sense of achievement make it feel worthwhile. Races are truly great fun with a fantastic atmosphere and sense of collective involvement and are a great help with general motivation to keep training. I completed two half marathons in Edinburgh and Glasgow in 2022, and this will be my first shot at the full distance."
Freya is running a Marathon.
James Mitchell, Area Sales Manager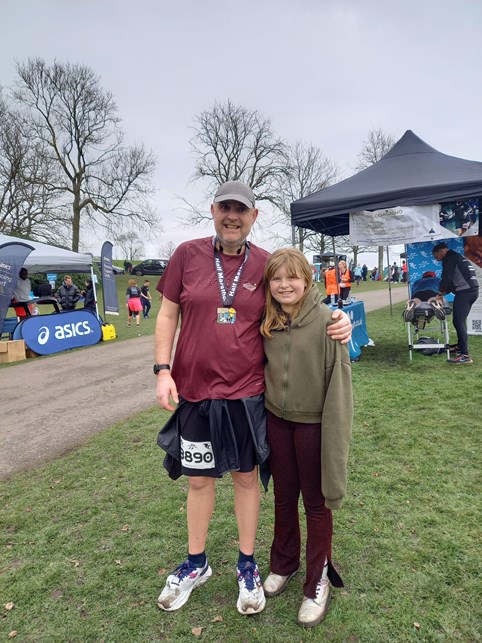 "Two years ago I realised how unfit I was and decided to do something about it. I couldn't run from one lamppost to the next but by setting small achievable goals I've reached the point where I've just finished my first half-marathon and almost 2 years to the day I first laced up my trainers I'll be lining up for the Edinburgh marathon!
Oh, and I love trainers…. running gives me an excuse to keep buying more!"
James is running a Marathon.
Marta Juega, Sustainability Manager & Winemaker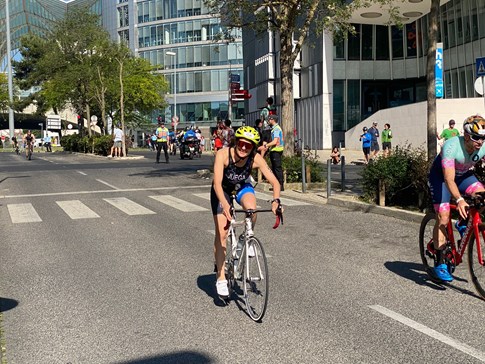 "Because of my clumsy nature, I decided a long time ago that team sports were not a good fit for me… I started to run while I did my PhD in Madrid in order to help to escape from lab work, academic articles and laboratory coats. By the time I finished my PhD running was part of my weekly routine. Nowadays I couldn't make it to the end of my work week without training. The benefits of doing exercise are incredibly helpful to accompany our personal and professional lives. Let's run together this time to help people within the industry! Help us to raise funds for The Drink Trust! "
Marta is running a half Marathon.
Lilla O'Connor, Digital Marketing Manager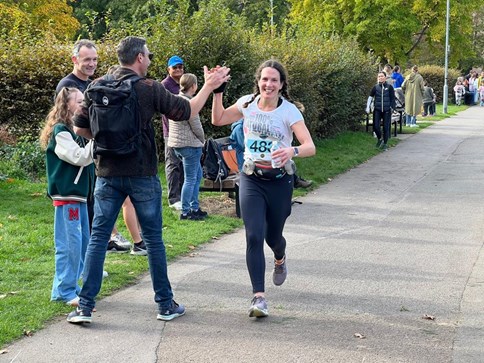 "Like most, my first experience of running was at school. And like most, I hated it. Never at the front, and often not even in the middle, and more often feeling like my chest would explode on the very next step. Moving into adulthood I did my best to be a decent jogger, although a back surgery and a couple of c-sections seemed to be saying to me that running wasn't going to happen for me. Perhaps my back surgeon was right, and I would have to stop running forever. Or, perhaps not. I didn't listen, currently run 50 miles per week and am about to run my second marathon, just seven months after my first. Edinburgh represents an opportunity for me to defy expectations (mine and my surgeon's) and help raise funds for The Drinks Trust, who can hopefully help to get someone else's goals back on track, a little bit like my running!"
Lilla is running a Marathon.
Remy Moens, Terres Fidèles Operations Manager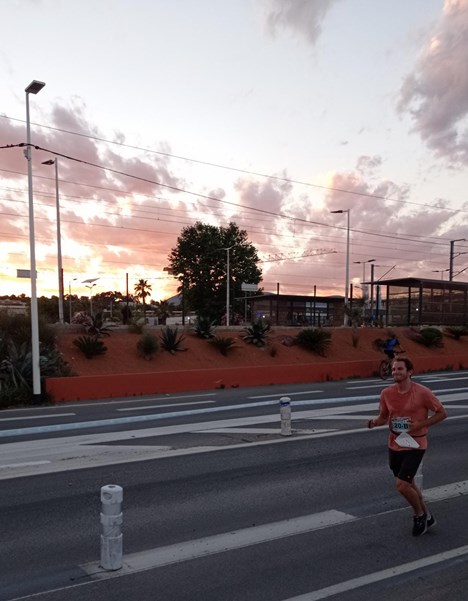 "I love getting outside for some physical activity - but all too often find something else getting in the way! I've signed up for the Edinburgh half marathon to get off my butt and connect with my international colleagues (training together remotely over Strava). See you on May 28 when I trade my training routes along the waterfront in the south of France for the waterfront in Edinburgh!"
Remy is running a half Marathon.
Alex Baudoin, Business Development Manager is also joining the challenge (his updates and fundraiser link is to follow here shortly).
The team of runners hope to be an inspiration to many in the drinks industry. Our Marathon challenge is something we all feel strongly about;  is part of our overarching sustainability strategy to ensure that our people are looked after as much as the planet. Running the Edinburgh Marathon this spring isn't only simply a fundraising exercise for a good cause but also setting an example of how physical fitness is a substantial part of a healthy and balanced life within the wine trade.
The Edinburgh Marathon takes place in May this year. This is the first activity that Alliance is doing on behalf of The Drinks Trust with plans to do more in due course.
Support the team and the charity by making a donation here or via the links above underneath each runner's profile.
Good luck to our runners!