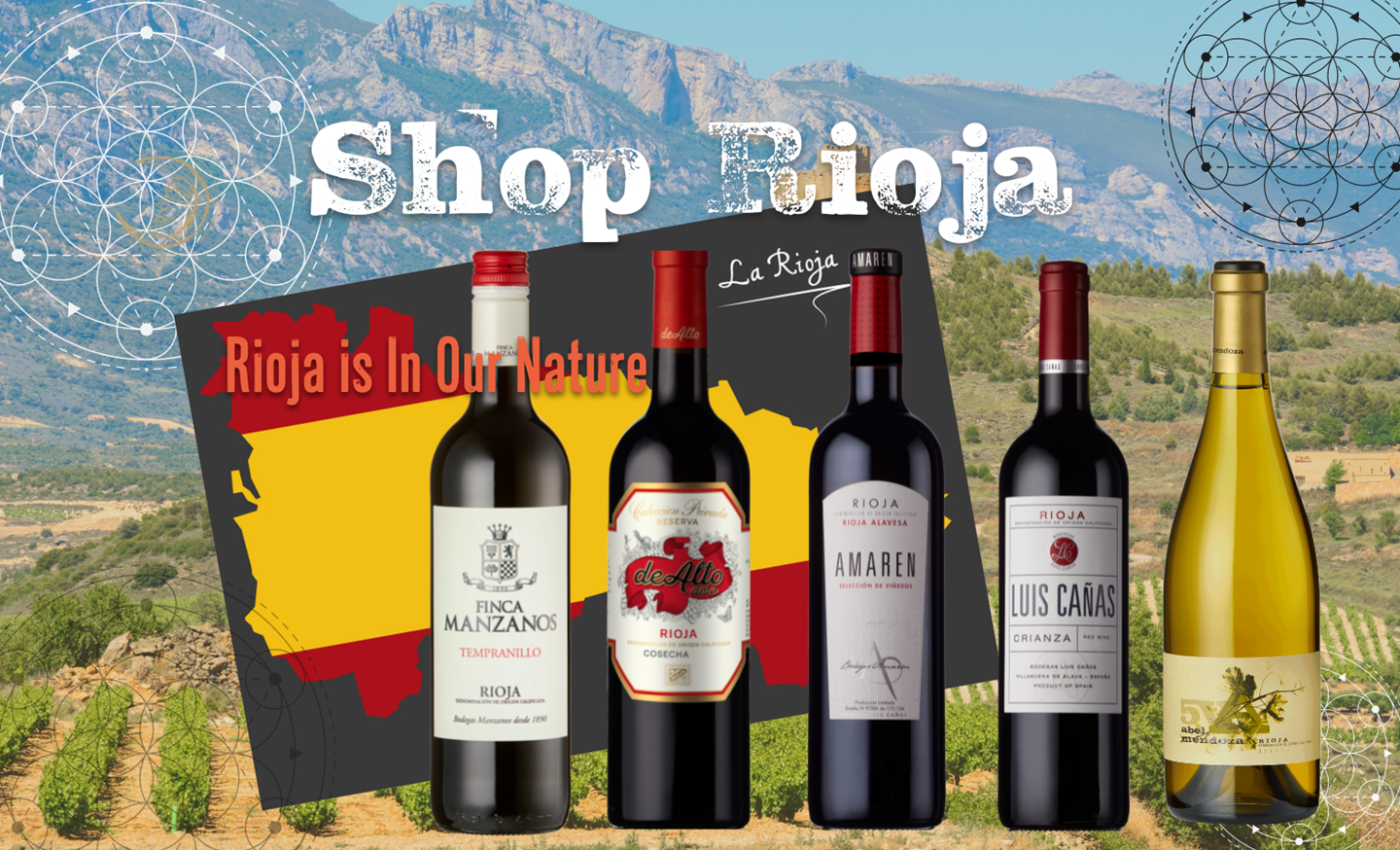 Rioja is, and always has been, an important category for Alliance Wine. We are proud to work with five outstanding producers spanning the length of Rioja, each with a very distinctive style, giving us the unique ability to fulfil all the Rioja needs our customers could have.
We've prepared a Rioja Guide for you, which you can download when you fill in the form below. But there is more - compete in our Shop Rioja competition; details below.
How to Win
To help you increase sales of Rioja wines, we are giving all of our customers the opportunity to take part in our Shop Rioja campaign running from 1– 31 October.
By entering you stand to win an all-expense paid trip to Rioja, visiting some of the best wineries in the region: Abel Mendoza, Bodegas Amaren, Bodegas Luis Cañas, Bodegas Manzanos and deAlto in the spring of 2023. Discover the Rioja countryside with some tailor-made activities and stay in Luis Cañas' Bodega!
Timings
1st – 31st October
How to Win

OFF TRADE

Enter one of the following categories:
Have the highest volume growth of wines from our five Rioja producers
List our newest wines
Develop the best digital campaign: #shoprioja and don't forget to tag us @alliancewine
ON TRADE
Enter one of the following categories:
Introduce new BTG listings
Take on wines from our new listings
Increase sales volumes or put together a delicious seasonal Rioja menu
Sign up below or contact your account manager to confirm entry into the competition.
Enter the Competiton or simply Download Ultimate Rioja Guide
Pop your name down if you are participating in Shop Rioja and download our special booklet with more information about Rioja to help your campaign.
Taste Tempranillo with Bodegas Manzanos...