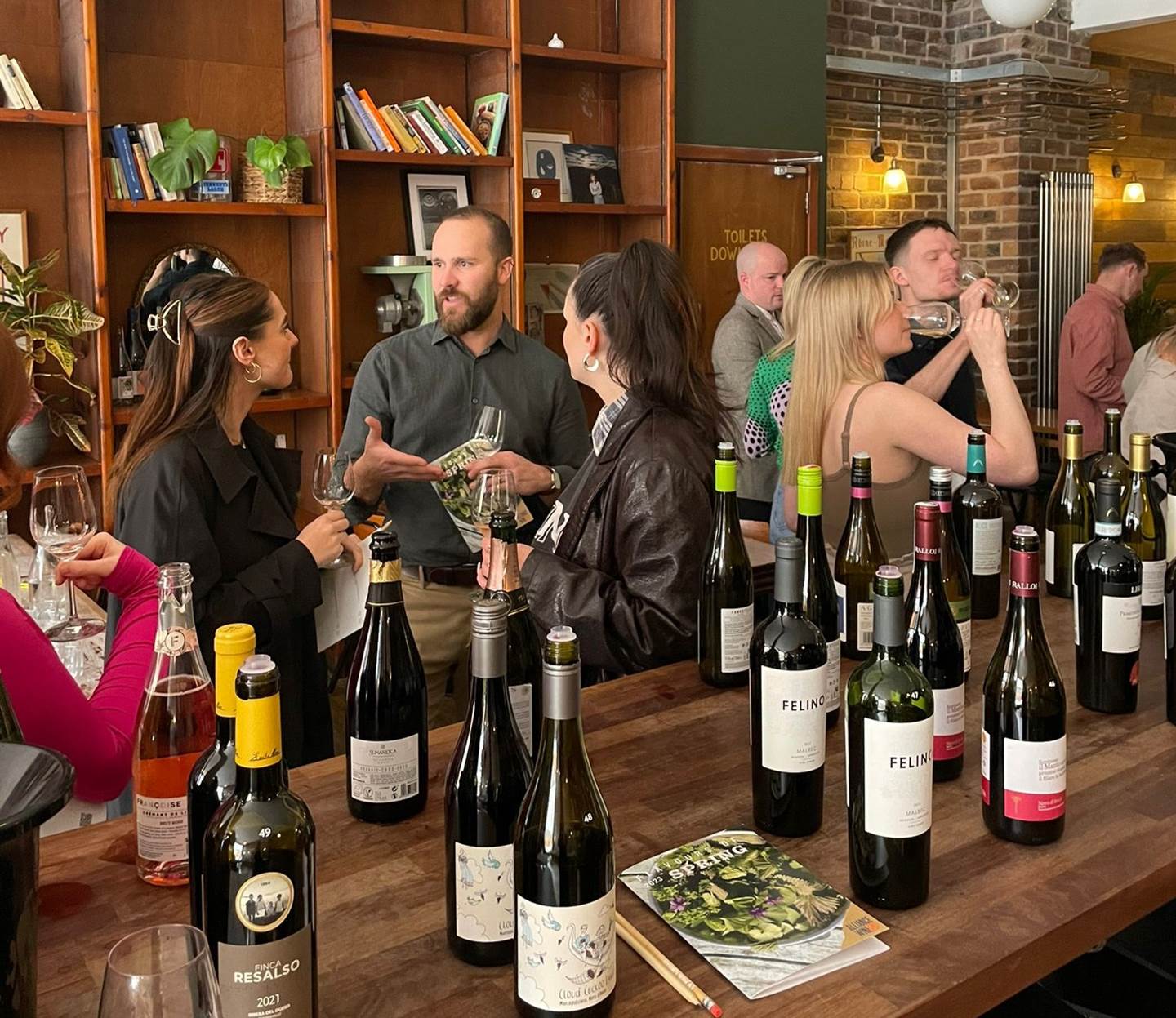 Indulging the Senses: Forage, Taste, and Dine — A Magical Experience in Glasgow
Last week, we hosted a small customer event in Glasgow that was distinctly individual and different — a combination that engaged all the senses and created a truly unforgettable experience. Starting in the morning, we embarked on several foraging walks along the River Kelvin led by the enthusiastic and talented forager Sam from Coeur Sauvage. Sam's expertise led us to discover ingredients hidden in plain sight within this urban landscape, whilst educating us about sustainable foraging practices.
After the invigorating walk, we had selected over 40 wines for customers to taste, handpicked for spring and summer drinking, and to round out the day we were treated to the incredible food at Sylvan for lunch. All of the dishes had foraged ingredients woven into them. This was the first time that we have done an event like this and it was a chance to connect with nature in the heart of the city and to see how fascinating foraging can be. In addition it was a great showcase for a wonderful array of wines and an educational and memorable journey for us all.
Looking at the wines that were tasted it included several refreshing sparkling wines such as Maison Antech's Crémant De Limoux Cuvée Françoise with a vibrant greengage, white flower and lemon curd bouquet and Bodegas Sumarroca's, Cava Reserva Brut Organic 2020, which showed beautifully with its complex and toasty finish.
The white selection included some standouts such as: Guillaume Gonnet, Côtes du Rhône Blanc, Le Revêur 2022 offering great value and packed with citrus and aromatic flavours and a long standing summer favourite Produttori Di Manduria, Alice 2022, 100% Verdeca made form 50-year-old bush vines and bursting with citrusy notes and salinity.
For those seeking a little more complexity, the Chanzy, Bouzeron, Les Trois, Aligoté 2020 was showing perfectly with a fine-tuned chalky and citrus palate, and the brand new Palomino from Bodegas Barbadillo, Sábalo 2021 had a very textured and saline finish.
The orange wines ranged in style from a fresh, lively short skin-contact macerated wine that is Funkstille Skin Contact 2021, to more opulent styles like the ripe and rich 100% Garnacha Blanca from Celler de Capçanes's, Cap Sentitt 2021.
To showcase the diversity of rosé, we presented examples from Vinho Verde, Navarra and Provence. The wines made a clear case for each of them to be included and it was great to see the contrast between the acidity and fruit-driven Vinho Verde as opposed to the chalky textured minerally and delicate Provence.
As the weather warms up, refreshing red wines can hold their rightful place on wine menus. We showcased 18 impressive red from around the world. From a juicy Beaujolais from Domaine de la Couvette that showed really well with the delicious foraged lunch provided by Sylvan, to our own Thistledown winery's Thistledown Thorny Devil Grenache 2022 from Australia and its French relation from our Terres Fideles winery the Terres Fidèles, AOP Organic Côtes du Roussillon Villages 2019, both bursting with fruit, texture and finesse.
Almost all of the wines shown were vegan and most had a strong emphasis on sustainable winemaking practices, very fitting for a foraging event and lunch. For all wines shown, see the tasting brochure.

To enhance the sensory adventure, we enjoyed a specially prepared lunch featuring locally foraged ingredients – St George mushrooms, wild herbs, asparagus, locally sourced eggs and cheese as well as other delicacies - all skilfully crafted by the expert chefs at Sylvan. Dan from Sylvan summed up the experience perfectly - "It was an amazing day. A tasting followed by a foraging walk by the talented Sam from Coeur Sauvage, and a delicious lunch at Sylvan. It's safe to say my taste buds were treated well yesterday."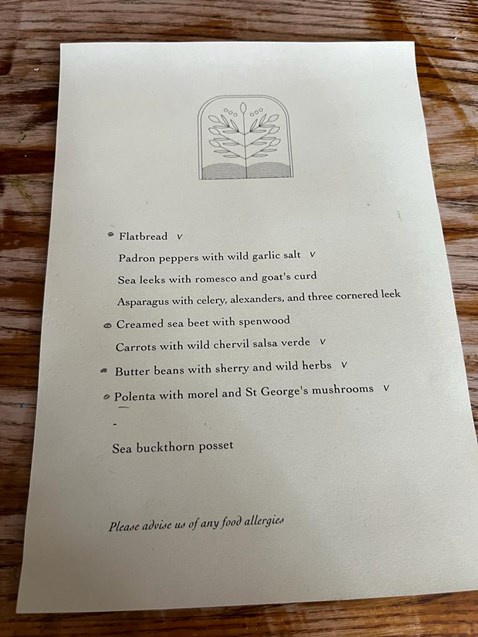 Geraldos of Largs also had a fun time, "What a way to start the week! Foraging, wine tasting the fabulous 'Flavours of Spring' selection from the team at Alliance Wine UK, and delicious vegan food at Sylvan all in the company of Nigel and Helen of McCaskie's, Dan and Aurora from The Ubiquitous Chip, and the most amazing Lewis and Sinead from The Dundee Cooking Company. Great afternoon and so many excellent wines. Watch this space as they'll be hitting our shelves soon."
A fun and educational experience, all the more appropriate as it happened on Earth Day, a perfect way to celebrate many sustainable practices. An indulgent, educational and memorable journey for us all.